Important verbs
aufstehen – to get up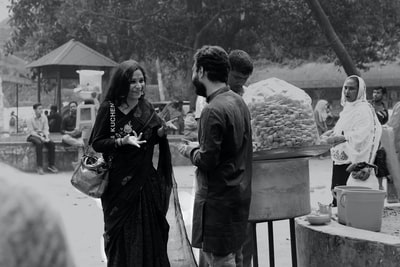 freuen (sich auf/ber) – to be happy about/look forward to
schlafen – to sleep
setzen (sich) – to sit
decken – to cover
kochen – to cook
mieten – to rent
wohnen – to live
umziehen – to move
Example sentences you may use:
aufstehen – Ich stehe jeden Morgen um 7 Uhr auf.
freuen ber – Ich freue mich ber meine gute Noten.
freuen auf – Ich freue mich auf nchsten Sommer.
schlafen – Ich schlafe gern.
setzen (sich) – Ich setze mich an den Tisch
decken – Ich decke den Tisch
kochen – Ich koche das Abendessen
mieten- Er mietet seine Wohnung.
wohnen – Sie wohnt mit ihren Eltern.
umziehen (This can also mean to get changed) – Ich ziehe mich von Mnchen nach Freiburg.
1. Can you say the sentences above in English?
Learn it – Learn the vocabulary on buildings and rooms, furniture and household objects: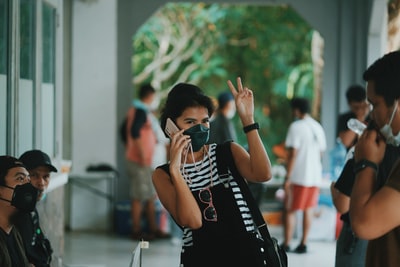 Gebude und Zimmer – Buildings and rooms
das Badezimmer – bathroom
der Balkon – balcony
das Doppelhaus – duplex
das Einfamilienhaus – house
das Erdgeschoss – ground floor
das Esszimmer – dining room
die Garage – garage
der Garten – garden
das Gebude – building
das Haus – house
der Keller – basement
die Kche – kitchen
das Mehrfamilienhaus – appartment building
das Reihenhaus das – terraced house
das Schlafzimmer – bedroom
der Stock – storey/floor
die Toilette – toilet
die Wohnung – apartment
das Wohnzimmer – living room
das Zimmer – room
zu Hause – at home
Das Mbel – Furniture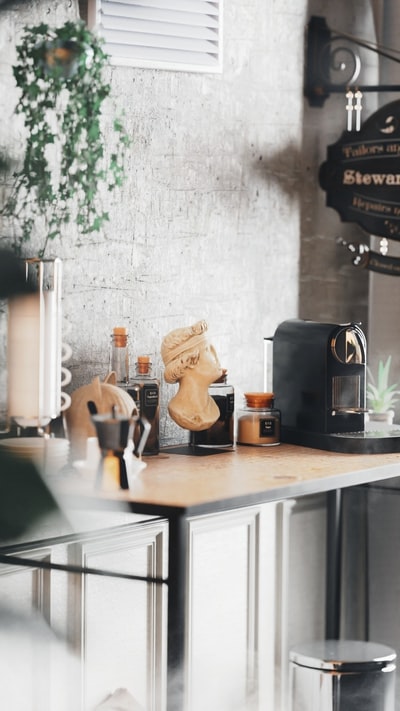 das Bad – bath
das Bett – bed
der Boden – floor
das Dach – roof
der Einwohner – residents
das Fenster – window
Kleiderschrank – wardrobe
die Kommode – chest of draws
die Mauer – wall (outside)
mbliert – furnished
der Schreibtisch – desk
der Sessel – arm chair
das Sofa – sofa
der Spiegel – mirror
der Stuhl – chair
der Tisch – table
die Tr – door
der Schrank – cabinet
die Wand – wall (inside)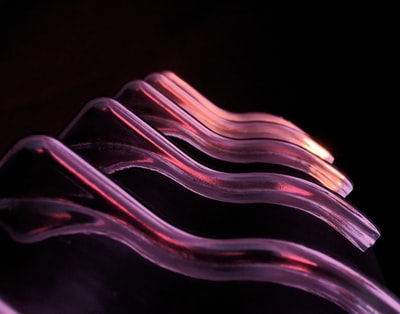 Haushaltssachen – Household objects
der Apparat – appliance
das Besteck – cutlery
die Dusche – shower
elektrisch – electric
der Fernseher – television
das Gert – device
das Geschirr – crockery
der Herd – stove
der Khlschrank – refrigerator
die Lampe – lamp
das Licht – light
der Ofen – oven
die Sache – thing
das Waschbecken – wash basin
die Splmaschine – dishwasher
die Stereoanlage – stereo
der Schlssel – key
der Strom – electricity
die Tasse – cup
die Waschmaschine – washing machine
2. Which room goes with which furniture? Match the description of the furniture to the correct room.
a) In diesem Zimmer gibt es ein Bad, eine Dusche, eine Toilette und ein Waschbecken.
b) In diesem Zimmer gibt es einen Schreibtisch, eine Stereoanlage, einen Spiegel, einen Kleiderschrank und ein Bett.
c) Dieses Zimmer hat einen Sessel, einige Lampen, einen Fernseher, ein Sofa und ein Bcherregal.
d) Hier kochen wir. Es gibt viele verschiedene Gerte: ein Herd, eine Splmaschine, eine Mikrowelle, ein Khlschrank und ein Ofen.
e) Dieses Zimmer hat einen groen Tisch mit sechs Sthle. Hier bewahren wir die Tassen und das Besteck auf.
Answers:
a) Badezimmer
b) Schlafzimmer
c) Wohnzimmer
d) Kche
e) Esszimmer
Grammar – relative clauses
Saying 'which', 'that' or 'who' in a relative clause in a bit more complicated in German than it is in English. In German you need to use the gender of the subject you are referring to. You also need to remember that using a relative clause sends the verb to the end of the clause.
In English we would say:
The fridge, which is next to the washing machine, is white.
The main part of the sentence is: "The fridge is white." cut a clause has been added in the middle to give us additional information about the fridge: "which is next to the washing machine"
In German you would say: Der Khlschrank, der neben der Waschmaschine steht, ist wei.
The subject of the sentence is der Khlschrank which is a masculine noun. Therefore our relative pronoun must be masculine as it is referring to a masculine noun: Der Khlschrank, der…. normally the verb would come second in the sentence but as relative pronouns send the verb to the end of the clause it becomes: Der Khlschrank, der neben der Waschmaschine steht, ist wei.
If we were talking about the washing machine next to the fridge we would say:
Die Splmaschine, die neben dem Khlschrank steht…
3. Have a go at writing these sentences using relative clauses. Start by separating the 2 clauses out using commas: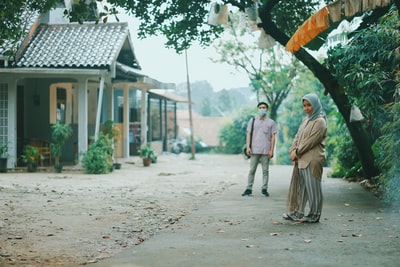 The house, which has five floors, is very big.
Then translate it into German. Make sure you remember to leave commas to mark the different clauses and that relative clauses send the verb to the end of the clause! Remember that some prepositions take different cases click here to revise them.
Das Haus, das 3 Stockwerke hat, ist sehr gro.
Now write the following in German:
a) The oven which is in the kitchen is very old. (=Der Ofen, der in der Kche ist, ist sehr alt.)
b) The sofa which is in the living room is comfortable. (=Das Sofa, das im Wohnzimmer ist, ist sehr bequem.)
c) Thw wardrobe which is next to the bed is empty. (=Der Kleiderschrank der neben dem Bett ist, ist leer.)
d) The wall which is in the garden is very tall. (=Die Mauer, die im Garten ist, ist sehr gro.)
e) The window which is in the cellar is quite dirty. (=Das Fenster, das im Keller ist, ist ziemlich schmutzig)
f) The bedroom which is on the second floor is enormous. (=Das Schlafzimmer, das im zweiten Stock ist, ist riesig.)
g) The mirror which is in my bedroom is shattered. (=Der Spiegel, der in meinem Zimmer ist, ist zersplittert.)
h) The flat which has a balcony is always sunny. (=Die Wohnung, die einen Balkon hat, ist immer sonnig.)
4. Remember it – writing practice
Write a detailed description of your house. What kind of building is it? How many rooms are there and what furniture and objects are in them? Try and use at least 2 relative clauses.
Extra buildings, furniture and household objects
Arbeitszimmer das – study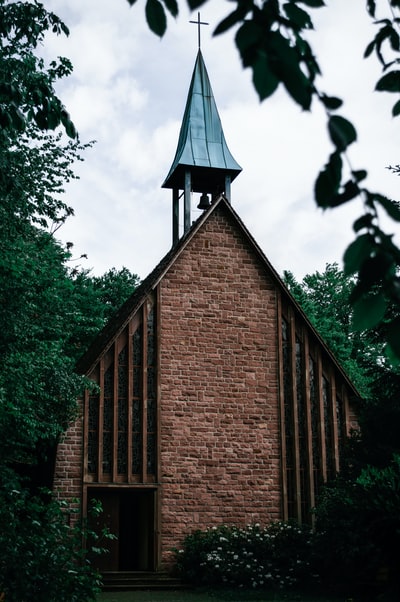 Betttuch das – bed sheet
Bcherregal das – bookshelf
Couch die – couch
Elektroherd der – electric stobe
Gasherd der – gas stove
Grill der – grill
Haushalt der – household
Kopfkissen das – pillow
Miete die – rent
Mikrowelle die – microwave
Mbelstck das – piece of furnmiture
Schublade die – drawer
Tiefkhlschrank der – freezer
Tischtuch das – tablecloth
Treppe die – the staircase
Vorhang der – curtain
Waschkche die – the laundry room
WC das – the toilet
Wohnblock der – residential block of…
Zentralheizung die – the central heating